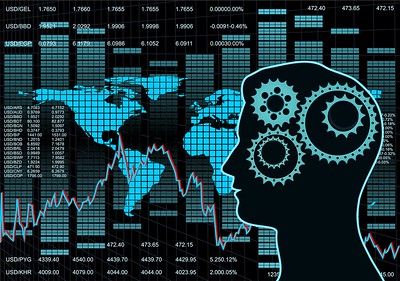 Webinar: Open Source Software and Open Data
This webinar provides the definitions of open source software and open data, and explains how they relate to demand-response transportation (DRT), including, but not limited to paratransit, microtransit, human services transportation, ridesourcing (aka ridehailing) taxis, and non-emergency medical transportation (NEMT). Speakers discuss how the use of open source software can leverage resources beyond your agency, reduces the cost associated with procuring and operating DRT software and benefit from upgrades and enhancements at no additional cost. Speakers also describe the use of open transit data to allow the public and entities outside of your agency to provide information and services beyond what is typically affordable by small agencies. (Aired May 21, 2o20).
Download the Slides from this Webinar
Download the Full Transcript from this Webinar
Look at this Webinar's Factsheet
Image by KamiPhuc, Flickr
Speakers
Carol Schweiger, President of Schweiger Consulting, has over 40 years of experience, and is nationally and internationally recognized in transportation technology consulting.  Her wide-ranging and in-depth expertise is in several specialty areas including systems engineering, technology strategies for public agencies (including technology-enabled mobility services), public transit and paratransit technology, and traveler information strategies and systems.  Ms. Schweiger has provided over 65 transportation agencies with technology technical assistance, including developing technology strategies based on needs assessments; developing technical specifications and structured processes to procure and implement technology systems; applying systems engineering to technology projects; providing procurement and implementation assistance; and evaluating technology deployments.
Ms. Schweiger developed and delivered (via webinar) seven modules regarding transit technology standards (they can be found in https://www.pcb.its.dot.gov/stds_modules_transit.aspx). Further, she co-developed and was the lead instructor for five transit technology training courses for the National Transit Institute (NTI), including one about systems engineering for technology projects.  She authored five Transit Cooperative Research Program (TCRP) Synthesis reports, and authored one and co-authored two full TCRP reports.
Sarah Anderson is a Principal and Vice President at Cambridge Systematics (CS) with over 14 years of experience in the transportation technology field. Currently Ms. Anderson oversees the Software Business Line for CS. Prior to joining CS as a consultant, Ms. Anderson spent 8 years in software development as a project manager focused on implementing custom technology solutions for transit agencies. Her areas of expertise include human services transportation, transportation technology, trip planning, and mobility management.  She is an advocate for expanded use of open data, data standards, and open source technologies in the public transportation industry and is passionate about the role of technology in driving better results for transportation providers and consumers.
Dr. Sean J. Barbeau has been a research faculty member at the Center for Urban Transportation Research (CUTR) at the University of South Florida since 2004. Dr. Barbeau has led many research projects designing, implementing, and evaluating intelligent real-time traveler information systems for mobile phones. He has over 50 peer-reviewed papers and conference presentations and 16 patented inventions. His research interests include multimodal mobile apps, open-source software, standardized open data, and cybersecurity for mobile phones and transportation infrastructure. He holds a B.S. and M.S. in Computer Science from USF as well as a Ph.D. in Computer Science and Engineering from USF.