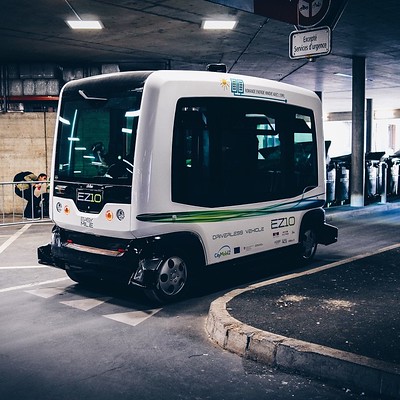 Webinar: Autonomous Vehicle Pilots and Beyond
What is the reality of automated – or autonomous – vehicles (AVs)? What do AVs mean for transit? This webinar will discuss where we are in the US now in the development and deployment of AVs and we will provide information regarding various aspects of AVs, such as technology deployment, user acceptance; safety, social and economic aspects, and regulations, policies, and legal issues. Further, this webinar briefly describes the work conducted by the US Department of Transportation's (USDOT's) Federal Transit Administration (FTA) in AVs. Finally, pilot projects that are being conducted around the world are presented along with a focus on actual public transit AVs. Given the current COVID-19 situation, the webinar briefly covers the impact of the virus on AV operation.
Download the Slides from this Webinar
Download the Full Transcript from this Webinar
Image: jeremiah.andrick, Flickr
Speakers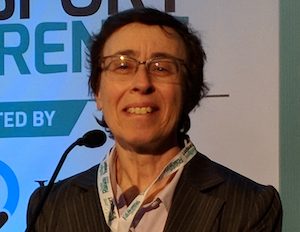 CAROL SCHWEIGER, President of Schweiger Consulting, has over 40 years of experience, and is nationally and internationally recognized in transportation technology consulting. Her wide-ranging and in-depth expertise is in systems engineering, technology strategies for public agencies (including technology-enabled mobility services), public transit and paratransit technology, and traveler information strategies and systems. Ms. Schweiger has provided over 65 transportation agencies with technology technical assistance.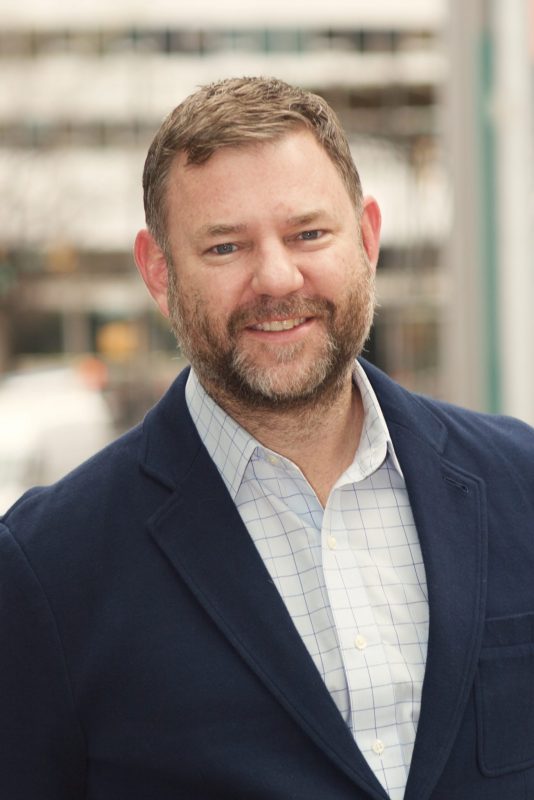 MATTHEW LESH is an independent strategist with start-ups, tech firms, non-profits, cities and agencies to set-up pilots, develop roadmaps, match-make, research and hatch new ideas. He is excited about accessible mobility, clean energy and automation. He has spent more than 15 years at local and federal levels of government in both the public and private sectors. He is passionate about accessible mobility, clean energy and automation.

JEAN RUESTMAN has worked for MDOT for over 29 years, all within Passenger Transportation. In her current position at MDOT, she is responsible for the state's public transportation programs and guides the state's involvement in the quickly evolving new mobility ecosystem. Jean is passionate about advancing the use of technology and innovation to improve mobility for all. She led the $8 Million Michigan Mobility Challenge, is on the steering team for the unique public-private partnership CAV Corridor Project in Southeast Michigan and has initiated and supported many other innovative projects throughout Michigan. Her interest in the impacts of emerging technology on public transit led to her role as co-chair of the Transportation Research Board's Committee on Innovative Public Transportation Services and Technologies (AP020) where she is serving her second term.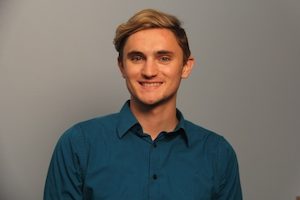 JACOB LABUTKA assists with a variety of short and long-term transit planning projects such as bus stop consolidations and updating the agency's Transit Development Plan. He leads the development and submission of PSTA's discretionary grant applications. He also oversees innovative transit programs such as PSTA's electric bus deployment plan, integrated app development, and AV demonstration deployment plan. He is a graduate of Rutgers University where he earned a Master's in City and Regional Planning with a focus on Transportation Planning & Policy.