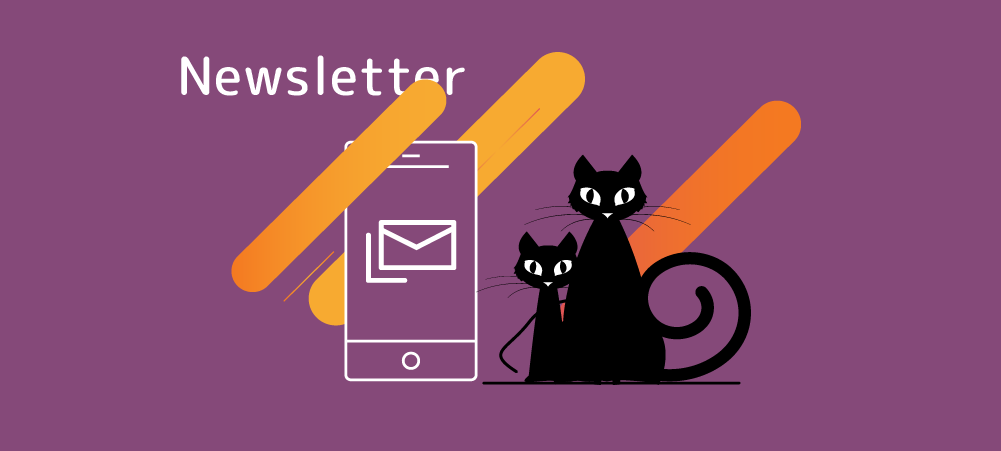 N-CATT Tech News October 2020
Hello everyone,
As fall is a time of transition, N-CATT is making a couple of important transitions: On Oct.1, I took over for Sheryl as the Director of N-CATT. We hope to see Sheryl around going forward, but our work continues unabated.
In addition, we're looking for a Transit Technologist to build our in-house expertise on the topics that we cover at N-CATT. Please pass our posting through your networks, or apply yourself if you're interested!
One thing that won't change is our newsletter, which will remain full of goodies well past Halloween. For this month, check our products section for our first set of white paper and guidebook publications. You'll notice there are also links to fact sheets and webinars related to each topic – we hope to provide you all with a no-wrong-door approach to transit tech information. If there's something you'd like to see, let us know!
N-CATT also just celebrated its first birthday, and we're using the opportunity to think about how the Center can keep growing and evolving to better serve transit agencies in navigating the best technologies for them. We have some ideas that we hope to reveal in the coming months. We'll also continue to publish white papers and guidebooks, and have more webinars and other products lined up as well. I also hope you will reach out if there is anything you would like to see to better help you understand or implement technology in your organization.
You are our best resource. Please reach out with questions about transit technologies, ideas for future products, and interesting news or products you find elsewhere in the community. We're listening!
Stay in touch, and don't forget to vote!
Andrew Carpenter
Director, National Center for Applied Transit Technology
Community Transportation Association of America
carpenter@ctaa.org
202.415.9688
______________________________________________________
N-CATT Products
Promising Practices Guide
With the rapid evolution of transit technologies, it can be difficult to navigate what can best address your challenges, and how to implement what you find. Our Promising Practices Guide connects readers to case studies and practices that can inform successful technology adoption. The Guide examines a range of technologies, from maintenance operations to fare payment to software interoperability. In particular, this gives a sense of ways to ensure that small-urban, rural, tribal, and rural transit agencies make sound technology decisions that add value to their operations for years to come. Of course, every transit system is unique, as are their technological challenges. But the Promising Practices Guide serves as a great starting point for figuring out how to begin the process.
Find our Guidebook and Fact Sheet here
Building Successful Partnerships between Rural Transit Systems Deploying ZEVs and their Electric Utilities
For transit agencies considering fleet electrification, a strong relationship with the local electric utility is critical, as adding Zero-Emission Vehicles (ZEVs) to your fleet could lead to you becoming one of your utility's largest customers. Your utility can help your transit agency understand how different ZEV charging or fueling strategies can minimize electricity costs and what electrical infrastructure upgrades are needed to support ZEV deployments. Effective planning early in the process will help guide your investment strategy for implementing electrical upgrades and help you minimize electricity costs.
Check out our white paper and access our archived webinar!
Hydrogen as a Transportation Fuel in Rural Communities
An alternative to battery-electric buses (BEBs) for transit agencies pursuing zero-emissions vehicles is hydrogen fuel cell electric vehicles (FCEVs). Their range and flexibility open up new opportunities for agencies where BEBs might not be as viable. This paper reviews the FCEV market, fueling station configuration options, and considerations for deploying FCEVs in rural transit.
The new white paper is here and we also have a webinar here.
Events
Visit the N-CATT Events page for information about offerings through N-CATT and our fellow TA centers.
CCAM Webinar
On Nov. 10, the National Center for Mobility Management (NCMM) will host a webinar focused on the new CCAM products that have been finalized in the last few months. Please help us spread the word on this webinar within your networks. Here's the announcement you can use:
Join the Federal Transit Administration (FTA) for an informative 90-minute webinar to learn about several groundbreaking new documents created by the Coordinating Council on Access and Mobility (CCAM). FTA will provide an overview of the recently submitted CCAM Report to the President (Sep. 30, 2020).
In addition, FTA will introduce three tools designed to support human service transportation coordination:
CCAM Program Inventory (October 2019),
CCAM Federal Fund Braiding Guide (June 2020)
CCAM Cost-Sharing Policy Statement (July 2020)
FTA will also provide an update on the CCAM's Cost Allocation Technology for Non-Emergency Medical Transportation effort. NCMM will share observations on how stakeholders are using these new CCAM resources to improve transportation coordination in communities across America.
The webinar will wrap up with a question and answer session.
Opportunities
Inclusive Design Challenge
U.S. DOT has opened the Inclusive Design Challenge, a competition seeking design solutions to make future automated vehicles more accessible to people with disabilities. They seek innovative design solutions that can enable people with physical, sensory, and cognitive disabilities to use automated vehicles to access jobs, healthcare, and other critical destinations. Proposals are due Oct. 30, 2020.
FTA Events Page
For upcoming events of any FTA-funded technical assistance center and other relevant events for those audiences, the Federal Transit Administration is (FTA) is now hosting an Events webpage. Featured events currently include webinars, a safety workshop, and a technical assistance center roundtable discussion.
Other Transit Tech News
TCRP Zero Emission Electric Bus Report, written by Amy Posner at CTE
SUMC Report: Towards the Promise of MaaS in the U.S.
ENO Paper on Fare Integration
About N-CATT Tech News
N-CATT Tech News is the newsletter of the National Center for Applied Transit Technology (N-CATT), which is operated by the Community Transportation Association under a cooperative agreement with the Federal Transit Administration.
Sign up for our monthly N-CATT News
N-CATT on Social Media